Coupon Mommas'
Check out some of these great blogs that Coupon-Smart has partnered with!
Mondays With Mac
I am my wife's wife and my son's Mama. I am a shy over-sharer and I take a lot of pictures. This blog is about my son Mac and my experience of being his mom. I share mothering him with my wife Tracy in Ottawa Ontario. Mac also has a dad who lives in New York City.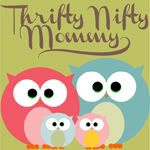 Hi! I'm Janessa, a wife and mommy always on the lookout for fabulous deals. I love trying out new products and finding things that make my life easier, but are also easy on the wallet. I know that as a mom, I want my children to have all the newest and greatest things out there on the market. And as I wife, I want to find things to better my household. It's hard sometimes to know though which products are worth buying. It is my hope that I'll be able to review some products that you as a wife and mother will be interested in, so that you can decide if the purchase is suitable for your family and needs. Beyond that, I will post all the giveaways I find on my Facebook page, so that you yourself might be able to try out some of these new and awesome products!
Modern Mommyhood
I'm a 26 year old newlywed, military wife, and blogger. My hubby and I just became first time parents to little Mabel on Valentine's Day. The two of us couldn't be more thrilled! We are excited to start our journey into 'parenthood' and can't wait to share all the details with you!

Texas Kitchen
My name is Rachel. I blog at Texas Kitchen. A great place to read reviews of some of the coolest products around and the chance to win many of them. I love anything to do with food, cooking, gardening, entertaining, natural health, and fitness. I live on a cattle ranch in the great state of Texas where we grow fantastic veggies and fruits. My husband hunts so we always have something fantastic on the table. I believe in Jesus and appreciate the many blessings God has given us.
Coffee and Cashmere
I am a mommy to a beautiful two year old named Adrienne (my little fashion queen), and I have a wonderful fiance named William. But, being a stay at home mom in my twenties (sans the ever occurring shopping and grocery trips) I get cabin fever. I yearn for creativity and passion. Stuff, that over the past few years, I've lost. I am not saying being a stay at home mom doesn't fulfill those needs. It does, but I needed more. I need to express myself and explore new ideas. So, with that said, I obviously toyed around hard enough with the blog idea. Because, I made one.
I'm not a designer, decorator, editor, photographer, or even a writer. I'm a stay at home mom that loves to craft, decorate, repurpose and create. I get my inspiration from several people from Nate Berkus to Martha Stewart, or even from my daughter and my extremely talented older brother. I spend hours getting ideas from television shows, swap meets and flea markets, other blogs, thrift stores (even though some of them are smelly), and books and magazines.
Living Smart Girl
I am a wife, mom, sister, daughter, friend, cousin, niece, grand daughter, and more. But most of all I am a woman and proud of that! I take great pride in bringing the best fitness tips and advice I can find to my readers. Living Smart Girl is all about….you guessed it….Living Smart! Healthy eating, making healthy life choices, fitness, learning about great products and deals, and entering our great giveaways. Follow us to stay on track and join my Living Smart Girl journey.
Sited and Blogged
Sited and Blogged is a place for all WAHMs/WAHDs, Direct Sales Professionals, Crafters, Small Business Owners, MLM, etc. to find tips, resources, and support. Our mission is to site and blog cool stuff as seen on blogs, Facebook, and other great resources. All in the pursuit to support all WAHMs/WAHDs, SAHMs/SAHDs, Direct Sales Professionals, Crafters, Small Business Owners, MLM, etc. Help support the work at home/small businesses out there and feel free to shop for great products and/or services. If you are a WAHM/WAHD or have a business, we would love to help you promote and grow it.
Irish Italian Blessings
My name is Katherine and I'm a blogoholic, haaa just kidding, err umm, maybe not. I'm happily married to my best friend and we are considered a disgustingly happy married couple. I'm a self proclaimed Trophy Wife, a Stay at Home Mom to my beautiful 2 year old daughter and we just welcomed our adorable son to our family. We also have a terribly cute English Bulldog. I'm also a student trying to remember how to write papers and read hundreds of pages by deadlines.
Open Hands
Hi! My name is Amanda, I am 29 and have been married to the love of my life for 7 years now. We have two sweet boys, ages 4 & 1 and we are expecting our 3rd blessing in March. I love finding new recipes, crafts, and great products and then sharing them with you. (Keep your eye out for some great giveaways!).
The Sullengers
We are a family of four, with our daughter watching over us from heaven. After losing Preslee in an accidental drowning, we've learned every moment we spend together is truly a gift. We now use this blog to record those every day moments we hope to never forget. This is our life, our story, we are the Sullengers.
Diapers & Daisies
My name is Sarah- I am 27 and the mother of (almost) three crazies- one is currently still brewing in my tummy, but I am hoping he makes his appearance sooner rather than later. I started the journey of motherhood at a fairly young age of 21. My son, Jackson, changed my life forever. Funny things those kids are. They turn your whole life upside down…but only in a good way.
Dreams To Do
My name is Ariel and I'm a dreamer… just not much of a do-er. Whether it's something simple like getting my toddler to sleep in her own bed all night (ok, maybe this isn't simple), or something more complex like starting my own business so I can work from home, I am constantly thinking about doing these things, but I never seem to get off my lazy a** and do anything about it!
The Kavanaugh Report
Student turned lawyer turned stay-at-home mom…for now.
The Mom of The Year
I'm a SAHM of two–Isaac 6/09 and Elyse 7/11. I have been married since 2001 to my amazing rock of a husband and we have lived outside of Philadelphia since 2005. Our neurotic chocolate lab drives us nuts with his psychosis on a daily basis. A true child of the 80s and teen of the 90s, I'm still in love with Strawberry Shortcake, Full House and who doesn't remember Nancy Reagan's super-effective "Just Say No" campaign? Current tastes are more of the 30 Rock, Mad Men and really good fiction novels variety.
The Better Nester
I'm a young stay at home Mom who values family, creativity, and compassion above all else. I have a very large extended family, which has just about doubled in size since Michael and I have gotten together, and I wouldn't have it any other way. The people in my family are the best friends I could ever ask for and they are all completely unique and irreplaceable!
Mommy Adventures
Hi, my name is Sheri, and this blog is mostly about the embarrassing moments of me, my husband Aaron, our cheeky daughter.  I grew up in Washington State, USA, surrounded by horses, cats, a dog, and plenty of room to play outside.  When I was 17 years old, I came to Australia as a high school exchange student, met Aaron and have been here ever since.  Well, that's not entirely true, I've been back a number of times for different visas and visits.  After many years, thousands of dollars, and trips to immigration offices, I am currently a permanent resident of Australia.  I took the super silly citizenship test over a year ago, passed with flying colours, and can now be a citizen.  Just as soon as I pay the 300 something dollars it costs to do so.  I'll do it, when I can be bothered….